~ Psocker SychoAnalysis (4) ~
QUICK ! [CLICK] TO SEE & HEAR THIS WEB PAGE
IN ITS UNPERPLEXED HEXED TEXT FILM VERSION
Psocker SychoAnalysis -
The Jung Juans' Fraudian Slip on the Skip
(Page

.4

of 20)
Get Sectioned with Freud & Jung 04
[01] [02] [03] [04] [05] [06] [07] [08] [09] [10]
[11] [12] [13] [14] [15] [16] [17] [18] [19] [20]
~ (Press to) PLAY this PAGE ~
SCROLL for CONTINUED Commentary...
Film First Published ~ Saturday 12 August 2006 ~
Please scroll down to read the written
commentary about this original comic
song. If you have Flash installed, you
may also press the purple PLAY button
to listen to my Hexed Text Audiographs.
~ Download Adobe Flash Player [HERE] ~
Get Sectioned with Freud & Jung 04
[01] [02] [03] [04] [05] [06] [07] [08] [09] [10]
[11] [12] [13] [14] [15] [16] [17] [18] [19] [20]
~ BREAKDOWN-PSYCHO'S ANALYSIS ~
~ (")Hip(") Hip Flask Hooray ! ~
~ Hip ! Hip ! Hooray ! ~
~ Hip ! Hip ! Hooray ! ~
From ".chorusing.," ...

CHEERS for watching
...to (thankfully (less-Caruso-)) "carousing".
Most .football. fans give
[.CHEERS !.] for Beers
(De Beers if they think
they are "Diamond Geezers")

with the clink of their glasses.
~ Glasses Not Glasses ~

""Little "(Hans)" Jimmy Greaves

Here's someone with "glasses" who may soon
~ make a right spectacle of himself ~.
The screen credit states that he is :
""Little "(Hans)" Jimmy Greaves".
~ Opera Glasses ~
"Little Hans" (and what that child
DOES with his <<Little> Hands>)
is the infant (micturating-<minor>)
subject of a <Case Study>
undertaken by the
psychoanalyst Sigmund Freud.
The Wikipedia article about
.opera. .composer. Herbert Graf
suggests that the .musician. and
"Little Hans" were ~ one and the same ~.
oooooooooooooooooooooooooooooooooo
Small circles
oooooooooooooooooooooooooooooooooo
....................OPERA..
EVERYTHING is connected !
~ Jimmy Greaves ~

"<Little> Jimmy Greaves" was a fleet-foot
.England International Striker. who, at
5ft 8", wasn't that
<small>
and who certainly wasn't
<short>
of .goal-gaining. <grandeur> - scoring,
(by .dashing. in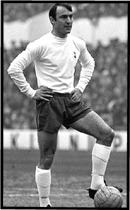 [DASHING DRAWERS],
(to eliminate
[NO-SCORE DRAWS])),
more than
2
scores of scores
for his country's cause
<settling the "score">
that he
<didn't score more than Bobby Moore>
who
((probably) ~ aided and abetted ~)
netted
2
(totted in the back of the .knotted net.)
not
2
score .plus.
2
.2s
(.minus. "tutus").
Click [HERE] to see someone (Darcey Bussell)
who is more accustomed to the tutu as costume.
~ Carl Jung & Jimmy Greaves ~
To see more lookalikes, please visit my
dedicated page by clicking [HERE].
~ Young Jimmy Grieves ~

The triumphant trophy-taking .team. of 1966
was .minus. this <major> .player. on the day
that they defeated Germany 4-2 but perhaps
Jimmy "Grieves" no "Moor(e)" now that he has
(World Cup) Finally (June the 10th 2009) been
awarded a medal in recognition of his rôle in
securing the England squad (not .squid.)'s
.sole. stratospheric success.
Here is the man who presented the accolade :
~ Not Jimmy Page ~
(He(e) B(e)) GB PM Gordon Brown Performs
"Maybe It's Because I'm a Londoner" :
He has his own page (if not his own "page")
((n)or Jimmy Page) [HERE] at this site :
~ (He(e) B(e)) GBPM Gordon Brown "Performs" ~
Jimmy Young & Young Jimmy
Jimmy Young Sings
"Too Young" (to Jung ??) :
~ Jimmy Riddle ~

"Little Hans" was fascinated by the "widdlers" he
witnessed on zoo animals. In 1962 "<Little>
Jimmy Greaves" was witnessed being
"widdled on" by a loose (loo ?) animal
spoiling and soiling a possibly .perfect pitch..
Enough about (<)wee(,)people(>).
Jimmy Greaves Meets Baddiel & Skinner
(if not "his Match") in the 76th Installment
of the "Phoenix from the Flames" segment
of the TV Show "Fantasy Football Euro 2004":

This <crass on the .grass.> creature was a
Chilean Dog not a Chilli Dog.
For him, setting up a
***<Hot Dog's Hot Dogs> Stand***
might make for a
<.perfect. $ales .pitch.> ;
and if he were a she,
with no balls and no .footballs., she'd be a
<.perfect. $ales bitch>.
For more about Frankfurter Sausages, see my
<Halloween Hello Weiners Greeting> by clicking
[THIS] Link to "Links" not ".Links." (they are a
gulf apart from a .golfy. part).
~ Jimmy Greaves Retrieves ~
Isolated Clip of the Original Footie-Freezing
Footage of a Pooch-Powered Pitch Invasion :

Jimmy Greaves Retrieves - The Retriever Does Not as it is Probably
Some Sort of (

Span

ish-Speaking) Spaniel (thus more a "Retriever" in
NATURE than in NAME) but it leaves him (Jim) a "(messy) message"
as England take on Brazil in the FIFA World Cup Quarter Final Played
on June 10th 1962.
To continue, please visit Page 5 (of 20)
~ UNPERPLEXED HEXED TEXT ~
Just THIS Page as a "Film" --->
The WHOLE "Psocker Sycho'" SERIES
~ and the last shall be first ~
Press PLAY to stream RECENT EWECHEWB YouTube Videos
~ EWECHEWB @ YOUTUBE ~
To SUBSCRIBE to my



~ EWECHEWB YouTube Channel ~
please click :[HERE]
~ Get Sectioned with Freud & Jung ~
[01] [02] [03] [04] [05] [06] [07] [08] [09] [10]
[11] [12] [13] [14] [15] [16] [17] [18] [19] [20]
'OME (PAGE) IS WHERE THE (')ART IS
'OME PAGE IS WHERE THE (')ART IS [HOME]
'OME PAGE IS WHERE THE (')ART IS [HOME]
~ # ~ # ~ # ~ # ~ # ~ # ~ # ~
INDEX
SUBSCRIBE

FOLLOW

CONTACT
CONTENTS
SITE INDEX
SITE SEARCH
SITE NAVIGATION
MIXED DATES :
CONSOLIDATED CLIPS
PADDINGLESS PLAYLISTS
BLOGGIFICATIONS
COMMENTARY
OBSERVATIONS
BOOK & MUSIC CHARTS
TOP TOME TOPICS
TWITTER WITTERINGS
WORDS WORDS WORDS
DOPPELGÄNGERS
FAMOUS FACES
F(R)AME-LESS FACES
LOOKALIKES
MORPHS
PEOPLE
PORTRAITS
POSERS & POSEURS
EXPERIMENTS
LEARNING
SCREENCASTS
SILLY OLD THINGS
SOFTWARE DEMOS
WORKS IN PROGRESS
ORIGINAL READINGS
UNORIGINAL POEMS
UNORIGINAL STORIES
24 SEP 2009 :
PROTEST POST
IMAGE EDITING
SCREENCASTS
14 AUG 2009 :
CHILDREN'S POEM
ANIMAL ANIMATION
CRAZY TALK LIP SYNC
FACIAL ANIMATION
ORIGINAL POEM
SUBTITLED
TITLING (PREMIERE PRO)
VOICE ACTING
05 JUN 2009 :
POETIC POST CARD
ANIMAL ANIMATION
CRAZY TALK LIP SYNC
CUTOUT ANIMATION
FACIAL ANIMATION
SUBTITLED
TITLING (PREMIERE PRO)
VOICE ACTING
VOICE PROCESSING
1 OF MY FAVOURITES
30 NOV 2008 :
POETIC POST CARD
CRAZY TALK LIP SYNC
FACIAL ANIMATION
SUBTITLED
TITLING (PREMIERE PRO)
VOICE ACTING
10 AUG 2008 :
POETIC POST CARD
CRAZY TALK LIP SYNC
FACIAL ANIMATION
SUBTITLED
TITLING (PREMIERE PRO)
VOICE ACTING
04 MAY 2008:
COMPETITION ENTRY
AUDIO-EDITING
BRIEF FOR A BRIEF
ICLONE ANIMATION
ORIGINAL LYRICS
SONG & DANCE
SUBTITLED
TITLING (PREMIERE PRO)
VOICE ACTING
07 FEB 2008 :
PANTING PAINTING
CRAZY TALK LIP SYNC
FACIAL ANIMATION
MULTIPLE CHARACTERS
VOICE PROCESSING
SUBTITLED
TITLING (PREMIERE PRO)
18 JAN 2008 :
MORPHING MORPHINE
FACIAL ANIMATION
FANTAMORPH 1st GO
HISTORICAL HEADS
08 JAN 2008 :
SURPRISING SINGING
AUDIO EDITING
CRAZY TALK LIP SYNC
FACIAL ANIMATION
SUBTITLED
TITLING (PREMIERE PRO)
01 DEC 2007 :
COMPETITION ENTRY
BRIEF FOR A BRIEF
CRAZY TALK LIP SYNC
CUTOUT ANIMATION
FACIAL ANIMATION
ICLONE SPECIAL EFFECTS
ORIGINAL TOPICAL POEM
SUBTITLED
TITLING (BLUFFTITLER)
VOICE ACTING
VOICE PROCESSING
17 SEP 2007 :
STEREO MONOLOGUE
CRAZY TALK LIP SYNC
FACIAL ANIMATION
SUBTITLED
TITLING (PREMIERE PRO)
VOICE ACTING
12 JUN 2007 :
CLOTHES DESIGN
CUSTOM CONTENT
SOFTWARE DEMO
17 MAR 2007 :
iCLONE MUSIC VIDEO
CRAZY TALK LIP SYNC
FACIAL ANIMATION
3D FULL BODY ANIMATION
SONG & DANCE
SUBTITLED
TITLING (PREMIERE PRO)
02 MAR 2007 :
SOFTWARE DEMO
3D FULL BODY ANIMATION
18 OCT 2006 :
COMPETITION ENTRY
CRAZY TALK LIP SYNC
CUTOUT ANIMATION
FACIAL ANIMATION
2D FULL BODY ANIMATION
ICLONE SPECIAL EFFECTS
ORIGINAL LYRICS
SONG & DANCE
SUBTITLED
TITLING (PHOTODRAW)
VOICE ACTING
VOICE PROCESSING
12 AUG 2006 :
JUST FOR FUN
ONLY MY FAVOURITE
CRAZY TALK LIP SYNC
FACIAL ANIMATION
3D FULL BODY ANIMATION
ICLONE MUSIC VIDEO
SONG & DANCE
SUBTITLED
VOICE ACTING
VOICE PROCESSING
07 JUN 2006 :
VICTORIAN VERMINATOR
ANIMAL ANIMATION
CRAZY TALK LIP SYNC
FACIAL ANIMATION
3D FULL BODY ANIMATION
iCLONE MUSIC VIDEO
SONG AND DANCE
VOICE ACTING
23 APR 2006 :
GARDEN GUARDIAN
CRAZY TALK LIP SYNC
FACIAL ANIMATION
ORIGINAL LYRICS
SUBTITLED
VOICE ACTING
VOICE PROCESSING
18 FEB 2006 :
CRAZY TALK LIP SYNC
FACIAL ANIMATION
ORIGINAL POEM
SUBTITLED
VOICE ACTING
21 JAN 2006 :



CRAZY TALK LIP SYNC
FACIAL ANIMATION
3D FULL BODY ANIMATION
ORIGINAL LYRICS
SONG & DANCE
SUBTITLED
VOICE ACTING
VOICE PROCESSING
05 NOV 2005 :
ANIMAL ANIMATION
CRAZY TALK LIP SYNC
FACIAL ANIMATION
ORIGINAL LYRICS
SUBTITLED
VOICE ACTING
VOICE PROCESSING
13 JUN 2005 :
CUTOUT ANIMATION
FLASH MX ANIMATION
ORIGINAL LYRICS
SUBTITLED
TITLING (SWiSHMAX)
VOICE ACTING
VOICE PROCESSING
24 AUG 2004 :
CRAZY TALK LIP SYNC
FACIAL ANIMATION
ORIGINAL LYRICS
SUBTITLED
TITLING (PREMIERE PRO)
VOICE ACTING
12 JUL 2004 :
CUTOUT ANIMATION
FLASH MX ANIMATION
ORIGINAL POEM
VOICE ACTING
12 JAN 2004 :
CRAZY TALK LIP SYNC
FACIAL ANIMATION
ORIGINAL LYRICS
SUBTITLED
TITLING (PREMIERE PRO)
VOICE ACTING
05 JAN 2004 :
CRAZY TALK LIP SYNC
FACIAL ANIMATION
ORIGINAL POEM
SUBTITLED
TITLING (PREMIERE PRO)
VOICE ACTING
VOICE PROCESSING
10 DEC 2003 :
CUTOUT ANIMATION
FLASH MX ANIMATION
MISHEARD LYRICS
SUBTITLED
TITLING (SWiSHMAX)
06 NOV 2003 :
CUTOUT ANIMATION
FLASH MX ANIMATION
ORIGINAL LYRICS
SUBTITLED
TITLING (SWiSHMAX)
VOICE PROCESSING
04 MAY 1999:
GRAPHICS EDITING
ICLONE ANIMATION
ORIGINAL PARODY
VOICE ACTING
VOICE PROCESSING