William Blake's Lamb-like Wail 1
Poetic Post Card - Friday June 5 2009
"William Blake's Lamb-Like Wail" - My Modern
Multimedia Take on "The Tyger" [PART 1] (of 6)
~ Creation Relation ~
It just happened, really ; like ALL .Creation..
"The Tyger" from "Songs of Experience"
Original (1794) Poem by William Blake :
Tyger! Tyger! burning bright
In the forests of the night,
What immortal hand or eye
Could frame thy fearful symmetry?
In what distant deeps or skies
Burnt the fire of thine eyes?
On what wings dare he aspire?
What the hand dare sieze (sic) the fire?
And what shoulder, & what art,
Could twist the sinews of thy heart?
And when thy heart began to beat,
What dread hand? & what dread feet?
What the hammer? what the chain?
In what furnace was thy brain?
What the anvil? what dread grasp
Dare its deadly terrors clasp?
When the stars threw down their spears,
And watered heaven with their tears,
Did he smile his work to see?
Did he who made the Lamb make thee?
Tyger! Tyger! burning bright
In the forests of the night,
What immortal hand or eye
Dare frame thy fearful symmetry?
~ CHUNTERINGS ADDED ~

Chunterings ADDED :
24th, 25th & 26th July 2009

because
< THERE'S NO SUCH THING AS RANDOM >
[BLINK] and you'll miss it
..............if it ain't....... implicit so...
...much as I hate to <jerk the .joke.>
you may look upon these annotated .stills.
to enwisen the "Why ?"s 'n' move on --->
[THIS] page is .riddled. with hyperlinks.
Please be aware of that and
< PROSE-SEED WITHOUT CAUTION ! >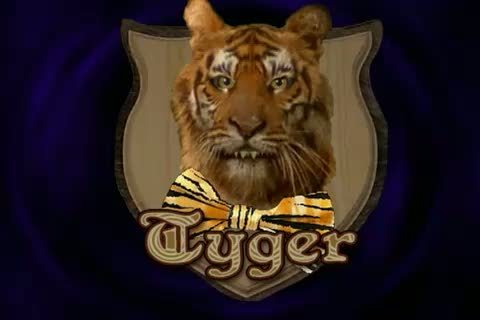 The POWER of the .audio. that I managed to
contrive from my <raw-roar Aural Aurora>
.reading. of this classic .poem. was a "doctoring"
done with "A Little Bit of Luck" and the magic
of Screaming Bee's .Morph Vox Pro. blessed
by Syntrillium's (not St. Trinian's,)
.Cool Edit Pro 2.1..
It wasn't very imaginative to choose to .voice.
the "Tyger" as a tiger ; in retrospect, I might
have aimed to make this <body-less tiger> sound
like a <toothless tiger> - but I think that would
have been another ".joke." largely lost - if
achievable at all.
Kate Bush had to EXPLAIN that ("Uh-hurr-")
her mum-now ((bling(y ?)) mum) mumbling on
"King of the Mountain" was an .impression. of Elvis.
How disappointing.
"Never complain, never explain," said (lots
of people including) the Queen Mother.
(") That's <<Grrrrrrreat !>> (") (<--- and THAT's
a "Tony the Tiger" quote) if you are
ALREADY WHERE YOU NEED TO BE.
Hmm. Over-shot that first ".still."....Still, there's
still time to tell you that the Tiger-Print Tie
is a mild .rebus. of "Tie-Grr !" and might have
been all I would ever have adorned the .speaker.
with had I stuck to my initial impulse which was
very much to :
i.e. "Keep it Simple, Stupid"...
...hence the minimalistic
"That's All Folks !"-style rear .roundette..
Probably best not to, like an <amateur amator>,
get awkwardly osculatory with such a beast
as 'im above
(the law of the lore)
unless he is (a gummy-chummy)
of the decidedly toothless variety...

...or nailed (before he's gaoled) to a
Trophy Shield as this bellowing fellow,
safely, is.
Gee Whizz !
Of course, I pegged him to a (gored- ?) board
because he had no( )body
(~ "join the <club" ~ of the clubbed>)
and it saved me the job of separately
.animating. standard limbs.
I could skip the over-laying twitchings that
I employed in the melancholy :
So as to lessen the impact of how static his
lugs are, I began flinging distractors.
Yeah...What's a Dis Tractor ? A J.C.B. in Hell.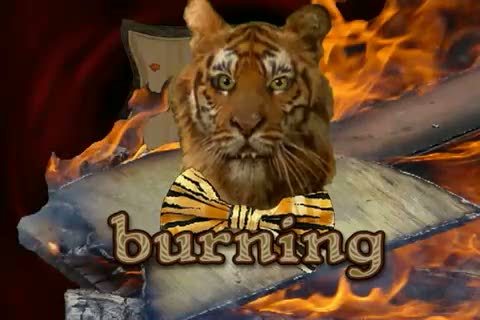 The introduction of the on-going .fiery. theme
.illustrated. firstly by one of my favourite
unencumbered timber enembered .snapshots. which
-<<<.BAHURRRRRN. THA WITCH !!!!>>>-
with its (capped ?) peek of piqued-teak mystique,
COLOURFULLY complements the Big Cat's Mount.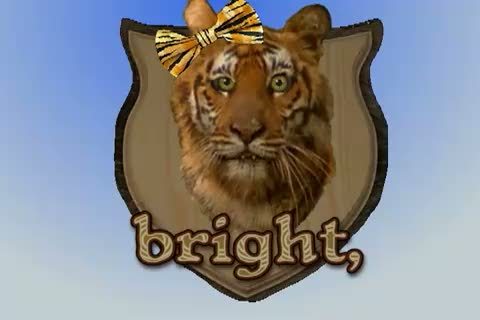 "The Tyger" (tamed) - a beau with a bow,
ever-ready for (battery and) his close-up,
caught (short ? If not distraught) in the
(head(-lining)) lamp(s) of flash .photography..
I considered leaving the tie-turned-ribbon
stationary, to excuse his paralysed ear ; but
elected "erasure" instead. "U2" ?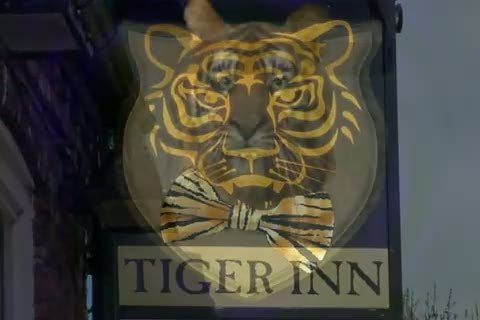 Do we divine an apt Pub Sign,
do we divine the vine and WHY
(no ?!)
the facing feline's "legless" ?
A series of subSWIG-QUENCHed ".Signs." follow.
(Hic !)
Ceaseless (Ghosts &) Wonders, huh ?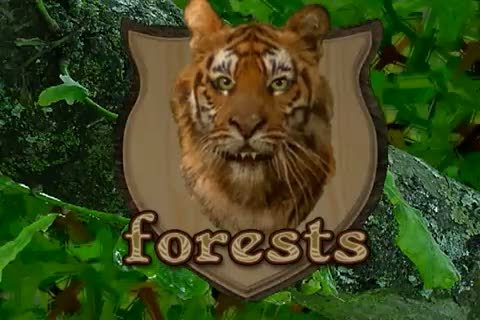 Some general prettification. It's a combination
of a camouflagey .painty.-splat (that obviously
needed, itself, to be COVERED-UP) background
with a Grand Old English Oak Tree.
Who here can think of ACORNy jOAK ?
Well, if Blake's "Jerusalem" is about Jesus going
on a School Trip to The Partly-Piratey People's
Republic of West Cornerland, I can plant summink
calmer than a conifer for this jungle-jingle-jangle.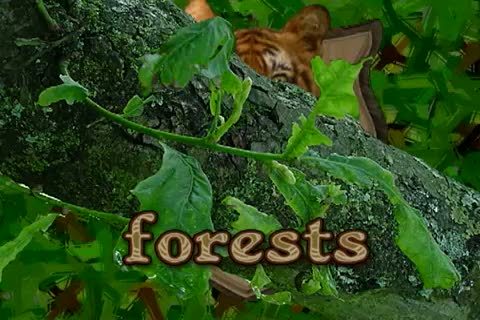 Puny .puns. ? I just can't leaf them alone.
~ Now we see him, now we don't. ~ Super purty
mefinx... if not MeSphinx.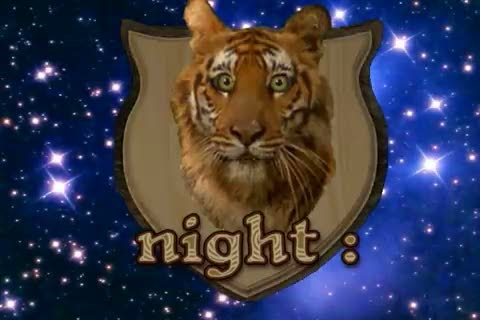 Again, faintly pretty. I enjoy the journey
on the colour WhEEEEEEEEEEEeeeeel !
Please continue to share that journey by
travelling with the Tyger and I to [PART 2]
~ Modern Multimedia Takes On/Takes On "The Tyger" ~
~ and the last shall be first ~
Press PLAY to stream RECENT EWECHEWB YouTube Videos
~ EWECHEWB @ YOUTUBE ~
To SUBSCRIBE to my



~ EWECHEWB YouTube Channel ~
please click :[HERE]
'OME (PAGE) IS WHERE THE (')ART IS
'OME PAGE IS WHERE THE (')ART IS [HOME]
'OME PAGE IS WHERE THE (')ART IS [HOME]
~ # ~ # ~ # ~ # ~ # ~ # ~ # ~
[RETURN TO THE TOP OF THIS PAGE]
INDEX
SUBSCRIBE

FOLLOW

CONTACT
CONTENTS
SITE INDEX
SITE SEARCH
SITE NAVIGATION
MIXED DATES :
CONSOLIDATED CLIPS
PADDINGLESS PLAYLISTS
BLOGGIFICATIONS
COMMENTARY
OBSERVATIONS
BOOK & MUSIC CHARTS
TOP TOME TOPICS
TWITTER WITTERINGS
WORDS WORDS WORDS
DOPPELGÄNGERS
FAMOUS FACES
F(R)AME-LESS FACES
LOOKALIKES
MORPHS
PEOPLE
PORTRAITS
POSERS & POSEURS
EXPERIMENTS
LEARNING
SCREENCASTS
SILLY OLD THINGS
SOFTWARE DEMOS
WORKS IN PROGRESS
ORIGINAL READINGS
UNORIGINAL POEMS
UNORIGINAL STORIES
24 SEP 2009 :
PROTEST POST
IMAGE EDITING
SCREENCASTS
14 AUG 2009 :
CHILDREN'S POEM
ANIMAL ANIMATION
CRAZY TALK LIP SYNC
FACIAL ANIMATION
ORIGINAL POEM
SUBTITLED
TITLING (PREMIERE PRO)
VOICE ACTING
05 JUN 2009 :
POETIC POST CARD
ANIMAL ANIMATION
CRAZY TALK LIP SYNC
CUTOUT ANIMATION
FACIAL ANIMATION
SUBTITLED
TITLING (PREMIERE PRO)
VOICE ACTING
VOICE PROCESSING
1 OF MY FAVOURITES
30 NOV 2008 :
POETIC POST CARD
CRAZY TALK LIP SYNC
FACIAL ANIMATION
SUBTITLED
TITLING (PREMIERE PRO)
VOICE ACTING
10 AUG 2008 :
POETIC POST CARD
CRAZY TALK LIP SYNC
FACIAL ANIMATION
SUBTITLED
TITLING (PREMIERE PRO)
VOICE ACTING
04 MAY 2008:
COMPETITION ENTRY
AUDIO-EDITING
BRIEF FOR A BRIEF
ICLONE ANIMATION
ORIGINAL LYRICS
SONG & DANCE
SUBTITLED
TITLING (PREMIERE PRO)
VOICE ACTING
07 FEB 2008 :
PANTING PAINTING
CRAZY TALK LIP SYNC
FACIAL ANIMATION
MULTIPLE CHARACTERS
VOICE PROCESSING
SUBTITLED
TITLING (PREMIERE PRO)
18 JAN 2008 :
MORPHING MORPHINE
FACIAL ANIMATION
FANTAMORPH 1st GO
HISTORICAL HEADS
08 JAN 2008 :
SURPRISING SINGING
AUDIO EDITING
CRAZY TALK LIP SYNC
FACIAL ANIMATION
SUBTITLED
TITLING (PREMIERE PRO)
01 DEC 2007 :
COMPETITION ENTRY
BRIEF FOR A BRIEF
CRAZY TALK LIP SYNC
CUTOUT ANIMATION
FACIAL ANIMATION
ICLONE SPECIAL EFFECTS
ORIGINAL TOPICAL POEM
SUBTITLED
TITLING (BLUFFTITLER)
VOICE ACTING
VOICE PROCESSING
17 SEP 2007 :
STEREO MONOLOGUE
CRAZY TALK LIP SYNC
FACIAL ANIMATION
SUBTITLED
TITLING (PREMIERE PRO)
VOICE ACTING
12 JUN 2007 :
CLOTHES DESIGN
CUSTOM CONTENT
SOFTWARE DEMO
17 MAR 2007 :
iCLONE MUSIC VIDEO
CRAZY TALK LIP SYNC
FACIAL ANIMATION
3D FULL BODY ANIMATION
SONG & DANCE
SUBTITLED
TITLING (PREMIERE PRO)
02 MAR 2007 :
SOFTWARE DEMO
3D FULL BODY ANIMATION
18 OCT 2006 :
COMPETITION ENTRY
CRAZY TALK LIP SYNC
CUTOUT ANIMATION
FACIAL ANIMATION
2D FULL BODY ANIMATION
ICLONE SPECIAL EFFECTS
ORIGINAL LYRICS
SONG & DANCE
SUBTITLED
TITLING (PHOTODRAW)
VOICE ACTING
VOICE PROCESSING
12 AUG 2006 :
JUST FOR FUN
ONLY MY FAVOURITE
CRAZY TALK LIP SYNC
FACIAL ANIMATION
3D FULL BODY ANIMATION
ICLONE MUSIC VIDEO
SONG & DANCE
SUBTITLED
VOICE ACTING
VOICE PROCESSING
07 JUN 2006 :
VICTORIAN VERMINATOR
ANIMAL ANIMATION
CRAZY TALK LIP SYNC
FACIAL ANIMATION
3D FULL BODY ANIMATION
iCLONE MUSIC VIDEO
SONG AND DANCE
VOICE ACTING
23 APR 2006 :
GARDEN GUARDIAN
CRAZY TALK LIP SYNC
FACIAL ANIMATION
ORIGINAL LYRICS
SUBTITLED
VOICE ACTING
VOICE PROCESSING
18 FEB 2006 :
CRAZY TALK LIP SYNC
FACIAL ANIMATION
ORIGINAL POEM
SUBTITLED
VOICE ACTING
21 JAN 2006 :



CRAZY TALK LIP SYNC
FACIAL ANIMATION
3D FULL BODY ANIMATION
ORIGINAL LYRICS
SONG & DANCE
SUBTITLED
VOICE ACTING
VOICE PROCESSING
05 NOV 2005 :
ANIMAL ANIMATION
CRAZY TALK LIP SYNC
FACIAL ANIMATION
ORIGINAL LYRICS
SUBTITLED
VOICE ACTING
VOICE PROCESSING
13 JUN 2005 :
CUTOUT ANIMATION
FLASH MX ANIMATION
ORIGINAL LYRICS
SUBTITLED
TITLING (SWiSHMAX)
VOICE ACTING
VOICE PROCESSING
24 AUG 2004 :
CRAZY TALK LIP SYNC
FACIAL ANIMATION
ORIGINAL LYRICS
SUBTITLED
TITLING (PREMIERE PRO)
VOICE ACTING
12 JUL 2004 :
CUTOUT ANIMATION
FLASH MX ANIMATION
ORIGINAL POEM
VOICE ACTING
12 JAN 2004 :
CRAZY TALK LIP SYNC
FACIAL ANIMATION
ORIGINAL LYRICS
SUBTITLED
TITLING (PREMIERE PRO)
VOICE ACTING
05 JAN 2004 :
CRAZY TALK LIP SYNC
FACIAL ANIMATION
ORIGINAL POEM
SUBTITLED
TITLING (PREMIERE PRO)
VOICE ACTING
VOICE PROCESSING
10 DEC 2003 :
CUTOUT ANIMATION
FLASH MX ANIMATION
MISHEARD LYRICS
SUBTITLED
TITLING (SWiSHMAX)
06 NOV 2003 :
CUTOUT ANIMATION
FLASH MX ANIMATION
ORIGINAL LYRICS
SUBTITLED
TITLING (SWiSHMAX)
VOICE PROCESSING
04 MAY 1999:
GRAPHICS EDITING
ICLONE ANIMATION
ORIGINAL PARODY
VOICE ACTING
VOICE PROCESSING