~ Psocker SychoAnalysis (2) ~
QUICK ! [CLICK] TO SEE & HEAR THIS WEB PAGE
IN ITS UNPERPLEXED HEXED TEXT FILM VERSION
Psocker SychoAnalysis -
The Jung Juans' Fraudian Slip on the Skip
(Page

.2

of 20)
Get Sectioned with Freud & Jung 02
[01] [02] [03] [04] [05] [06] [07] [08] [09] [10]
[11] [12] [13] [14] [15] [16] [17] [18] [19] [20]
~ (Press to) PLAY this PAGE ~
SCROLL for CONTINUED Commentary...
Film First Published ~ Saturday 12 August 2006 ~
Please scroll down to read the written
commentary about this original comic
song. If you have Flash installed, you
may also press the purple PLAY button
to listen to my Hexed Text Audiographs.
~ Download Adobe Flash Player [HERE] ~
Get Sectioned with Freud & Jung 02
[01] [02] [03] [04] [05] [06] [07] [08] [09] [10]
[11] [12] [13] [14] [15] [16] [17] [18] [19] [20]
~ BREAKDOWN-PSYCHO'S ANALYSIS ~

3 Lions,

3

Tenors

3

...
"3 Lions, 3 Tenors 3..."
~ 3 is a Magic Number ~
You don't need "The Magic Numbers" to tell you
that "Three is a Magic Number" ; I don't know if
they would and, besides (and besides .B-Sides.), I
think [.FREE.] is a rather magic(k)er...1...2...many...
You can count on that...or you can <count> on an
<abacus>, although I don't believe <ABBA cuss>
a lot ........but I will swear they're NOT a trio.
~ ABBA Jabber ~

Here they (ABBA) are swearing, albeit, as I have
heretofore typed, not "a lot"; and not many of
them - as "they" references only the Björn Ulvaeus
component of the coterie - the remaining trio
refraining from drawing <gasps of shock> from an
unusually ununshakeable Aussie audience by
belittling Benny with a bluff :"Bastard !"

"Bastard !" Banter Between Björn and Benny at
a 1977 ABBA Concert in Melbourne, Australia :
~ The Truth About Trios ~

"3 Lions, 3 Tenors 3..." is a trio.
It is a trio of "3"s.
It is not a ".Trio.".
[THIS] is a ".Trio."
Classic (NOT "Classic Bar")
Bob Godfrey-Animated, Derek Griffiths
& John Peel-Narrated Trio Biscuit Advert'
from the Mid 1980s):
It is not a trio of ".Trio."s and the
"3 Lions" are NOT 3 ".Lion Bars.".
[THIS] is a ".Lion Bar." - Notice how the
<~"mane" "man"~'s mandibles>
and the
.confectionery.'s
.caramelised content.
are ali(o)gned - at 0:23 in a
<deserving/dis-serving dissolving>,
baring the [BITE] of the biter and
the bitten ; if not the bittern :
"Wild Thing" British <Lion Bar> Television
Advertisement (1991) :

Just as .fishy. as the <[BITE] of a bittern> is HOW
this .chocolate. could stonewall .sizzling. in the
.searing., .scorching., .Serengeti sunlight.
.singeing. and .tinging. the twisty tail of this .ad'.
(and its advocate) when its only protection is a
<wrapper>


- and that
<wrapper>
not being the sort of
<.rapper. in Ray-Bans>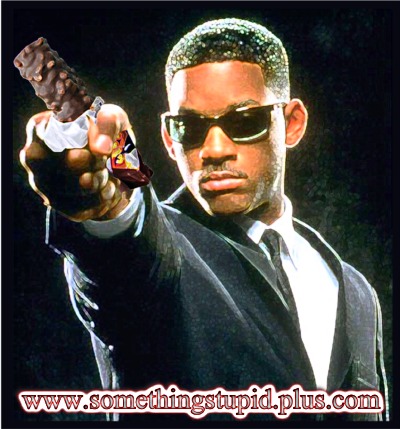 who could [BAN] .rays.
and (~) "rap"
the knuckles (~)
of the .Solar Patroller.,
(~) "packing heat" (~) to tell .Heat.
(if not "Heat" ((")Magazine(")))
to "Pack up, (<packet>) and (~) pack it in !(~)"
German Bight's Germane [BITE]

Why would it not melt ont das veldt ?
Is the source of its soul and its .sole.
still stilled by the .chill.
<germane> [BITE] of German Bight ?
Lion Bars & Lyin'-Lion "Baa !"s

For lyin' (supine) not <lyin' (fibbin')>
"Lion "Baa !""s, please see my .adaptation.
of Larndarn .poet., .engraver. and .visionary.
William Blake's "The Tyger" :
...but ! To get back to the point - if EVER I can...
...Let us proceed to Page 3 (of 20) --->
~ Get Sectioned with Freud & Jung ~
[01] [02] [03] [04] [05] [06] [07] [08] [09] [10]
[11] [12] [13] [14] [15] [16] [17] [18] [19] [20]
~ UNPERPLEXED HEXED TEXT ~
Just THIS Page as a "Film" --->
The WHOLE "Psocker Sycho'" SERIES
~ and the last shall be first ~
Press PLAY to stream RECENT EWECHEWB YouTube Videos
~ EWECHEWB @ YOUTUBE ~
To SUBSCRIBE to my



~ EWECHEWB YouTube Channel ~
please click :[HERE]
'OME (PAGE) IS WHERE THE (')ART IS
'OME PAGE IS WHERE THE (')ART IS [HOME]
'OME PAGE IS WHERE THE (')ART IS [HOME]
~ # ~ # ~ # ~ # ~ # ~ # ~ # ~
[RETURN TO THE TOP OF THIS PAGE]
INDEX
SUBSCRIBE

FOLLOW

CONTACT
CONTENTS
SITE INDEX
SITE SEARCH
SITE NAVIGATION
MIXED DATES :
CONSOLIDATED CLIPS
PADDINGLESS PLAYLISTS
BLOGGIFICATIONS
COMMENTARY
OBSERVATIONS
BOOK & MUSIC CHARTS
TOP TOME TOPICS
TWITTER WITTERINGS
WORDS WORDS WORDS
DOPPELGÄNGERS
FAMOUS FACES
F(R)AME-LESS FACES
LOOKALIKES
MORPHS
PEOPLE
PORTRAITS
POSERS & POSEURS
EXPERIMENTS
LEARNING
SCREENCASTS
SILLY OLD THINGS
SOFTWARE DEMOS
WORKS IN PROGRESS
ORIGINAL READINGS
UNORIGINAL POEMS
UNORIGINAL STORIES
24 SEP 2009 :
PROTEST POST
IMAGE EDITING
SCREENCASTS
14 AUG 2009 :
CHILDREN'S POEM
ANIMAL ANIMATION
CRAZY TALK LIP SYNC
FACIAL ANIMATION
ORIGINAL POEM
SUBTITLED
TITLING (PREMIERE PRO)
VOICE ACTING
05 JUN 2009 :
POETIC POST CARD
ANIMAL ANIMATION
CRAZY TALK LIP SYNC
CUTOUT ANIMATION
FACIAL ANIMATION
SUBTITLED
TITLING (PREMIERE PRO)
VOICE ACTING
VOICE PROCESSING
1 OF MY FAVOURITES
30 NOV 2008 :
POETIC POST CARD
CRAZY TALK LIP SYNC
FACIAL ANIMATION
SUBTITLED
TITLING (PREMIERE PRO)
VOICE ACTING
10 AUG 2008 :
POETIC POST CARD
CRAZY TALK LIP SYNC
FACIAL ANIMATION
SUBTITLED
TITLING (PREMIERE PRO)
VOICE ACTING
04 MAY 2008:
COMPETITION ENTRY
AUDIO-EDITING
BRIEF FOR A BRIEF
ICLONE ANIMATION
ORIGINAL LYRICS
SONG & DANCE
SUBTITLED
TITLING (PREMIERE PRO)
VOICE ACTING
07 FEB 2008 :
PANTING PAINTING
CRAZY TALK LIP SYNC
FACIAL ANIMATION
MULTIPLE CHARACTERS
VOICE PROCESSING
SUBTITLED
TITLING (PREMIERE PRO)
18 JAN 2008 :
MORPHING MORPHINE
FACIAL ANIMATION
FANTAMORPH 1st GO
HISTORICAL HEADS
08 JAN 2008 :
SURPRISING SINGING
AUDIO EDITING
CRAZY TALK LIP SYNC
FACIAL ANIMATION
SUBTITLED
TITLING (PREMIERE PRO)
01 DEC 2007 :
COMPETITION ENTRY
BRIEF FOR A BRIEF
CRAZY TALK LIP SYNC
CUTOUT ANIMATION
FACIAL ANIMATION
ICLONE SPECIAL EFFECTS
ORIGINAL TOPICAL POEM
SUBTITLED
TITLING (BLUFFTITLER)
VOICE ACTING
VOICE PROCESSING
17 SEP 2007 :
STEREO MONOLOGUE
CRAZY TALK LIP SYNC
FACIAL ANIMATION
SUBTITLED
TITLING (PREMIERE PRO)
VOICE ACTING
12 JUN 2007 :
CLOTHES DESIGN
CUSTOM CONTENT
SOFTWARE DEMO
17 MAR 2007 :
iCLONE MUSIC VIDEO
CRAZY TALK LIP SYNC
FACIAL ANIMATION
3D FULL BODY ANIMATION
SONG & DANCE
SUBTITLED
TITLING (PREMIERE PRO)
02 MAR 2007 :
SOFTWARE DEMO
3D FULL BODY ANIMATION
18 OCT 2006 :
COMPETITION ENTRY
CRAZY TALK LIP SYNC
CUTOUT ANIMATION
FACIAL ANIMATION
2D FULL BODY ANIMATION
ICLONE SPECIAL EFFECTS
ORIGINAL LYRICS
SONG & DANCE
SUBTITLED
TITLING (PHOTODRAW)
VOICE ACTING
VOICE PROCESSING
12 AUG 2006 :
JUST FOR FUN
ONLY MY FAVOURITE
CRAZY TALK LIP SYNC
FACIAL ANIMATION
3D FULL BODY ANIMATION
ICLONE MUSIC VIDEO
SONG & DANCE
SUBTITLED
VOICE ACTING
VOICE PROCESSING
07 JUN 2006 :
VICTORIAN VERMINATOR
ANIMAL ANIMATION
CRAZY TALK LIP SYNC
FACIAL ANIMATION
3D FULL BODY ANIMATION
iCLONE MUSIC VIDEO
SONG AND DANCE
VOICE ACTING
23 APR 2006 :
GARDEN GUARDIAN
CRAZY TALK LIP SYNC
FACIAL ANIMATION
ORIGINAL LYRICS
SUBTITLED
VOICE ACTING
VOICE PROCESSING
18 FEB 2006 :
CRAZY TALK LIP SYNC
FACIAL ANIMATION
ORIGINAL POEM
SUBTITLED
VOICE ACTING
21 JAN 2006 :



CRAZY TALK LIP SYNC
FACIAL ANIMATION
3D FULL BODY ANIMATION
ORIGINAL LYRICS
SONG & DANCE
SUBTITLED
VOICE ACTING
VOICE PROCESSING
05 NOV 2005 :
ANIMAL ANIMATION
CRAZY TALK LIP SYNC
FACIAL ANIMATION
ORIGINAL LYRICS
SUBTITLED
VOICE ACTING
VOICE PROCESSING
13 JUN 2005 :
CUTOUT ANIMATION
FLASH MX ANIMATION
ORIGINAL LYRICS
SUBTITLED
TITLING (SWiSHMAX)
VOICE ACTING
VOICE PROCESSING
24 AUG 2004 :
CRAZY TALK LIP SYNC
FACIAL ANIMATION
ORIGINAL LYRICS
SUBTITLED
TITLING (PREMIERE PRO)
VOICE ACTING
12 JUL 2004 :
CUTOUT ANIMATION
FLASH MX ANIMATION
ORIGINAL POEM
VOICE ACTING
12 JAN 2004 :
CRAZY TALK LIP SYNC
FACIAL ANIMATION
ORIGINAL LYRICS
SUBTITLED
TITLING (PREMIERE PRO)
VOICE ACTING
05 JAN 2004 :
CRAZY TALK LIP SYNC
FACIAL ANIMATION
ORIGINAL POEM
SUBTITLED
TITLING (PREMIERE PRO)
VOICE ACTING
VOICE PROCESSING
10 DEC 2003 :
CUTOUT ANIMATION
FLASH MX ANIMATION
MISHEARD LYRICS
SUBTITLED
TITLING (SWiSHMAX)
06 NOV 2003 :
CUTOUT ANIMATION
FLASH MX ANIMATION
ORIGINAL LYRICS
SUBTITLED
TITLING (SWiSHMAX)
VOICE PROCESSING
04 MAY 1999:
GRAPHICS EDITING
ICLONE ANIMATION
ORIGINAL PARODY
VOICE ACTING
VOICE PROCESSING