~ Prayer the Brontës' Father Taught Us ~
Prayer the Brontës' Father Taught Us
(page in progress)
~ Animation of 1999 Text Created in 2008 ~
One None Brontë "embroiders"
((Top) With(ens) or without their
~ Parson's Nose ~)
upon what
the Parson knows
with a .parody. of "The Lord's Prayer"
.read. by the (~ well-read ~) red-head,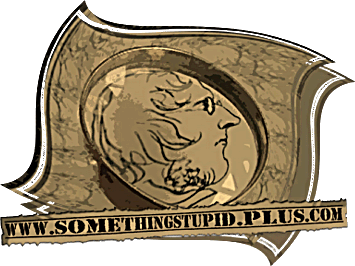 ginger binger,
"Rogue" in Rouge
from some (so 'n' so's) sewing sampler.
~ Revealed of The Cloth of Old ~
The sewing "so 'n' so" (sister to the insister)
is Anne Brontë (who as : "Anne Brontë" can
claim to be both A(.) Brontë an' An(ne) Brontë)
an' her <nineteenth century nine-year-old's>
needlework (yeh ! O.K. she'd turned 10
on the seventeeth - but ~ who's count-10 ? (!) ~)
may be seen here complete with a textual
transcription of the biblical Proverbs 9:18.
~ Proverbs 9 : 18 Whispered ~
Proverbs 9-18 Read in (R)Hushed Tones
~ Proverbs 9 : 18 Sampler ~
Honour the LORD with thy sub_
stance and with the first-fruits of
all thine increase, So shall thy barns
be filled with plenty, and thy press_
es Shall burst out with new wine.
My child despise not the chastening,
of the LORD, neither be weary of
his correction, For whom the LORD
loveth he correcteth, even as a fa_
ther the son in whom he delighteth,
Happy is the man that findeth wis_
dom and the man that getteth under_
standing. For the merchandise of it is
better than the merchandise of Sil_
ver, and the gain thereof than fine gold
She is more precious than rubies and
all the things thou canst desire are
not to be compared unto her. Length
of days is in her right hand, and in her
left hand riches and honour. Her
ways are ways of pleasantness,
and all her paths are peace. She is a
tree of life to them that lay hold upon
her and happy is everyone that re_
taineth her. Proverbs 9_18 verses.
------------------------------------------
Anne Brontë, January 23 1830
~ (Re) Needle(Re-)work ~
Proverbs 9:18 advocates the retention
of "wisdom" and "understanding".
Before either quality may be REtained,
they must be ATtained via ATtacks upon
Uncertainty.
Battling (low) RAM with no (bartering or)
batt'ring ram, I pushed past the problems
presented by .Microsoft Image Composer.
(the punier (and sometimes (more than
cursorily) cursor-cursable) precursor to the
powerful (and powerfully preferred)
.PhotoDraw.) with <patience> and
<persistence> rather than "wisdom" or
"understanding" in order to retain
the visual character of Anne's border,
colour scheme, lettering and hyphenation.
unflagging

"Flags and Banners" Pack
"...the merchandise of it..."
The overtly simplistic .animation. of breeze-
flapped (cloth-capped (not cap-doffed))
needlework
was the second routine that I made
using the .Image Composer. that came with
the .initial release. of Reallusion's 3D
film-making software package .iClone..
Wind Turbines Wound (Pre)Turb(ed)(B)an(ner(s)) (Up)
~ and the last shall be first ~
Press PLAY to stream RECENT EWECHEWB YouTube Videos
~ EWECHEWB @ YOUTUBE ~
To SUBSCRIBE to my



~ EWECHEWB YouTube Channel ~
please click :[HERE]
~ Prayer the Brontës' Father Taught Us ~
Prayer the Brontës' Father Taught Us
Original Text Composed : Friday 7 May 1999
Our Father
Who Art in Haworth
Sallowed by thy Fame
Thy natty neck-dress
Thy "Will" be Weightman
Unearthed by a covert heathen
Live just for days of haily dread
And forgive us hourly blunderbusses
As we forgive those who blunderbuss against us
Feed us not false veneration
But deliver us new easels
Divine inspiration
Empowering each story
Forerver in heather
Charmin'


Original texts of the Lord's Prayer
Add Weightman sketch "sketch"
~ and the last shall be first ~
Press PLAY to stream RECENT EWECHEWB YouTube Videos
~ EWECHEWB @ YOUTUBE ~
To SUBSCRIBE to my



~ EWECHEWB YouTube Channel ~
please click :[HERE]
'OME (PAGE) IS WHERE THE (')ART IS
'OME PAGE IS WHERE THE (')ART IS [HOME]
'OME PAGE IS WHERE THE (')ART IS [HOME]
~ # ~ # ~ # ~ # ~ # ~ # ~ # ~
INDEX
SUBSCRIBE

FOLLOW

CONTACT
CONTENTS
SITE INDEX
SITE SEARCH
SITE NAVIGATION
MIXED DATES :
CONSOLIDATED CLIPS
PADDINGLESS PLAYLISTS
BLOGGIFICATIONS
COMMENTARY
OBSERVATIONS
BOOK & MUSIC CHARTS
TOP TOME TOPICS
TWITTER WITTERINGS
WORDS WORDS WORDS
DOPPELGÄNGERS
FAMOUS FACES
F(R)AME-LESS FACES
LOOKALIKES
MORPHS
PEOPLE
PORTRAITS
POSERS & POSEURS
EXPERIMENTS
LEARNING
SCREENCASTS
SILLY OLD THINGS
SOFTWARE DEMOS
WORKS IN PROGRESS
ORIGINAL READINGS
UNORIGINAL POEMS
UNORIGINAL STORIES
24 SEP 2009 :
PROTEST POST
IMAGE EDITING
SCREENCASTS
14 AUG 2009 :
CHILDREN'S POEM
ANIMAL ANIMATION
CRAZY TALK LIP SYNC
FACIAL ANIMATION
ORIGINAL POEM
SUBTITLED
TITLING (PREMIERE PRO)
VOICE ACTING
05 JUN 2009 :
POETIC POST CARD
ANIMAL ANIMATION
CRAZY TALK LIP SYNC
CUTOUT ANIMATION
FACIAL ANIMATION
SUBTITLED
TITLING (PREMIERE PRO)
VOICE ACTING
VOICE PROCESSING
1 OF MY FAVOURITES
30 NOV 2008 :
POETIC POST CARD
CRAZY TALK LIP SYNC
FACIAL ANIMATION
SUBTITLED
TITLING (PREMIERE PRO)
VOICE ACTING
10 AUG 2008 :
POETIC POST CARD
CRAZY TALK LIP SYNC
FACIAL ANIMATION
SUBTITLED
TITLING (PREMIERE PRO)
VOICE ACTING
04 MAY 2008:
COMPETITION ENTRY
AUDIO-EDITING
BRIEF FOR A BRIEF
ICLONE ANIMATION
ORIGINAL LYRICS
SONG & DANCE
SUBTITLED
TITLING (PREMIERE PRO)
VOICE ACTING
07 FEB 2008 :
PANTING PAINTING
CRAZY TALK LIP SYNC
FACIAL ANIMATION
MULTIPLE CHARACTERS
VOICE PROCESSING
SUBTITLED
TITLING (PREMIERE PRO)
18 JAN 2008 :
MORPHING MORPHINE
FACIAL ANIMATION
FANTAMORPH 1st GO
HISTORICAL HEADS
08 JAN 2008 :
SURPRISING SINGING
AUDIO EDITING
CRAZY TALK LIP SYNC
FACIAL ANIMATION
SUBTITLED
TITLING (PREMIERE PRO)
01 DEC 2007 :
COMPETITION ENTRY
BRIEF FOR A BRIEF
CRAZY TALK LIP SYNC
CUTOUT ANIMATION
FACIAL ANIMATION
ICLONE SPECIAL EFFECTS
ORIGINAL TOPICAL POEM
SUBTITLED
TITLING (BLUFFTITLER)
VOICE ACTING
VOICE PROCESSING
17 SEP 2007 :
STEREO MONOLOGUE
CRAZY TALK LIP SYNC
FACIAL ANIMATION
SUBTITLED
TITLING (PREMIERE PRO)
VOICE ACTING
12 JUN 2007 :
CLOTHES DESIGN
CUSTOM CONTENT
SOFTWARE DEMO
17 MAR 2007 :
iCLONE MUSIC VIDEO
CRAZY TALK LIP SYNC
FACIAL ANIMATION
3D FULL BODY ANIMATION
SONG & DANCE
SUBTITLED
TITLING (PREMIERE PRO)
02 MAR 2007 :
SOFTWARE DEMO
3D FULL BODY ANIMATION
18 OCT 2006 :
COMPETITION ENTRY
CRAZY TALK LIP SYNC
CUTOUT ANIMATION
FACIAL ANIMATION
2D FULL BODY ANIMATION
ICLONE SPECIAL EFFECTS
ORIGINAL LYRICS
SONG & DANCE
SUBTITLED
TITLING (PHOTODRAW)
VOICE ACTING
VOICE PROCESSING
12 AUG 2006 :
JUST FOR FUN
ONLY MY FAVOURITE
CRAZY TALK LIP SYNC
FACIAL ANIMATION
3D FULL BODY ANIMATION
ICLONE MUSIC VIDEO
SONG & DANCE
SUBTITLED
VOICE ACTING
VOICE PROCESSING
07 JUN 2006 :
VICTORIAN VERMINATOR
ANIMAL ANIMATION
CRAZY TALK LIP SYNC
FACIAL ANIMATION
3D FULL BODY ANIMATION
iCLONE MUSIC VIDEO
SONG AND DANCE
VOICE ACTING
23 APR 2006 :
GARDEN GUARDIAN
CRAZY TALK LIP SYNC
FACIAL ANIMATION
ORIGINAL LYRICS
SUBTITLED
VOICE ACTING
VOICE PROCESSING
18 FEB 2006 :
CRAZY TALK LIP SYNC
FACIAL ANIMATION
ORIGINAL POEM
SUBTITLED
VOICE ACTING
21 JAN 2006 :



CRAZY TALK LIP SYNC
FACIAL ANIMATION
3D FULL BODY ANIMATION
ORIGINAL LYRICS
SONG & DANCE
SUBTITLED
VOICE ACTING
VOICE PROCESSING
05 NOV 2005 :
ANIMAL ANIMATION
CRAZY TALK LIP SYNC
FACIAL ANIMATION
ORIGINAL LYRICS
SUBTITLED
VOICE ACTING
VOICE PROCESSING
13 JUN 2005 :
CUTOUT ANIMATION
FLASH MX ANIMATION
ORIGINAL LYRICS
SUBTITLED
TITLING (SWiSHMAX)
VOICE ACTING
VOICE PROCESSING
24 AUG 2004 :
CRAZY TALK LIP SYNC
FACIAL ANIMATION
ORIGINAL LYRICS
SUBTITLED
TITLING (PREMIERE PRO)
VOICE ACTING
12 JUL 2004 :
CUTOUT ANIMATION
FLASH MX ANIMATION
ORIGINAL POEM
VOICE ACTING
12 JAN 2004 :
CRAZY TALK LIP SYNC
FACIAL ANIMATION
ORIGINAL LYRICS
SUBTITLED
TITLING (PREMIERE PRO)
VOICE ACTING
05 JAN 2004 :
CRAZY TALK LIP SYNC
FACIAL ANIMATION
ORIGINAL POEM
SUBTITLED
TITLING (PREMIERE PRO)
VOICE ACTING
VOICE PROCESSING
10 DEC 2003 :
CUTOUT ANIMATION
FLASH MX ANIMATION
MISHEARD LYRICS
SUBTITLED
TITLING (SWiSHMAX)
06 NOV 2003 :
CUTOUT ANIMATION
FLASH MX ANIMATION
ORIGINAL LYRICS
SUBTITLED
TITLING (SWiSHMAX)
VOICE PROCESSING
04 MAY 1999:
GRAPHICS EDITING
ICLONE ANIMATION
ORIGINAL PARODY
VOICE ACTING
VOICE PROCESSING