William Blake's Lamb-like Wail 6
Poetic Post Card - Friday June 5 2009
"William Blake's Lamb-Like Wail" - My Modern
Multimedia Take on "The Tyger" [PART 6] (of 6)
~ "Burning Bright" and Bright Burning ~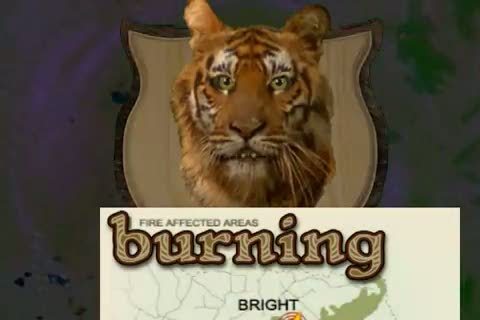 The next "burning bright" shows an underlying
swirling satellite picture of "Bright", a region
of Australia, <set alight> (Hmm that would
be Kiwi/Sowd Iffrikin not strains of Strine) and
(")ram(")paged over by forest fires as indicated
by the map atop.
"Tyger ! Tyger ! Burning Bright in
the forest.-fire.s of the night,"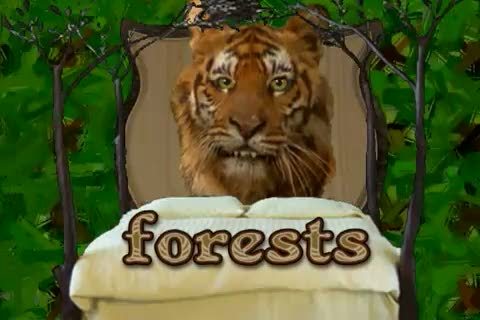 Where might you go FOR REST ? The forest ?
In a Fo(u)r-Rest (Poster) Bed ? This FURniture
exists, I did not hybridise it with PhotoDraw.
Screencast of <Extracting an Eye-Ball with
.Microsoft PhotoDraw 2000 Version 2.> :

Screencast of "Extracting an Eyeball" with Microsoft PhotoDraw 2000 V2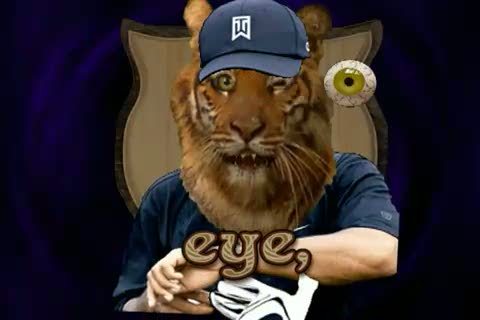 Finally, the "Eye of the Tiger" pops up (and out)
as we progress in/return to .sporting. themes
(it's all "balls" (for Oddballs)).
I didn't have time or space to include the
pugilistic references I wanted to. I had gloves
and Harold Lloyd as "Tiger" Sullivan to go but
went with the low-key but lengthy garb of a
.golfer. Tiger Woods.
Hmm.... Tiger .Woods., Jeremy .Irons.,
Johnny .Ball. , Jeff .Green..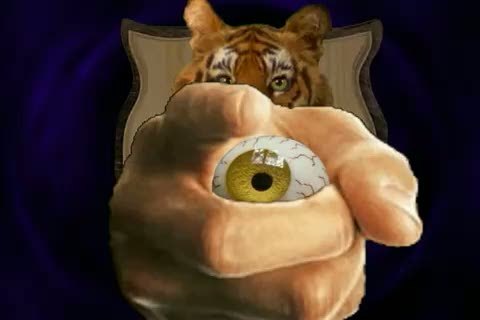 "What the hand ?"
Tiger Woods' ((')arm-less palm-less) hand
becomes the <respectable receptacle> for an
(")Eye(of the Tiger)(")BALL POTted a la a
.golfing. (holy) .hole-in-one..
We shall soon see what FURther "point" "he"
may be making...and switch to a .sport. that also
involves POTting but that might be more familiar
to a tiger given that many of those those felines
and Snooker are native to India.

Tripping between golf and snooker and India
and Scotland. These .cues. give clues to this
".frame." referring to the <.INDOOR game >
.Diagonal whiteness on a blue background.
.conveys the St.Andrews cross.
.of the Scottish flag..
St.Andrews, of (golf) "course" is the home of
the <.OUTDOOR game.>.
My Facial Hair Problem, an Early
Revision of a Tache That Was Discarded,
more .image.-editing with my favourite
.Microsoft PhotoDraw 2000 V2. --->

Screencast of Editing Lord Kitchener in Microsoft PhotoDraw 2000 Version 2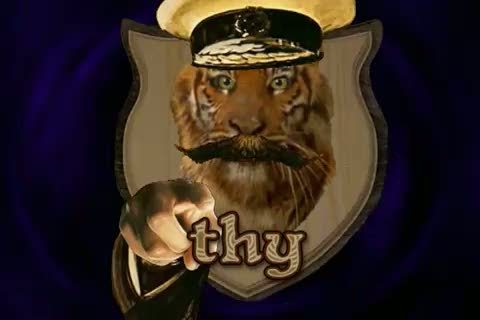 Back in Britain, and ~ backing Britain ~,
Tiger Woods' digit says :
"Yer number's up !"
to the ~ lily-livered ~
and, accusatory and challenging,
finds Lord Kitchener ~ up his sleeve ~ in this
direct .parody. of the famous World War One
"Your Country Needs You"..recruitment poster .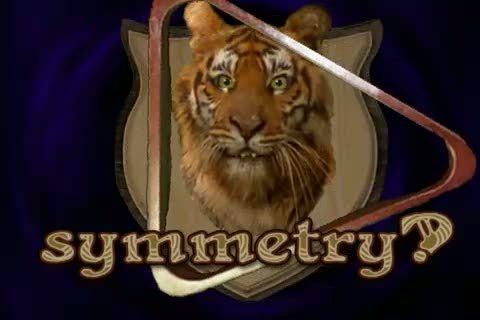 Here's a second bout of skew-whiff
"symmetry" ; <see me try>.
Yikes ! "Tries" are in Rugby
could have had a Tiger .Rugby..
The .wooden triangle. is used in Snooker
to [gather and group] all the red .balls..
"Adjusting My Balls" in .Adobe Premiere Pro. -->

Screencast of "Adjusting My Balls" in Adobe Premiere Pro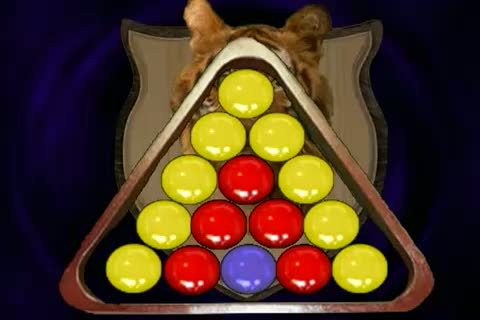 However, this is not a .game. of Snooker, this is
William Blake's "The Tyger" and I have arranged
these .balls. so that the COLOURS form a
< .FLAME. in the .FRAME.>.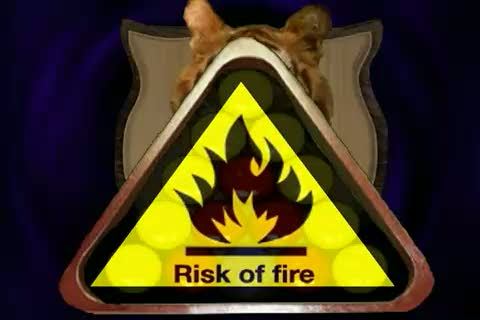 The ".FLAME..FRAME." makes its
[HAZARD WARNING SIGN] message clear.
Screencast of editing the ".Risk of fire."
Triangle .Sign. in .Microsoft PhotoDraw.
and .Adobe Premiere Pro.---->

Screencast of editing the "Risk of Fire" Triangle Sign in
Microsoft PhotoDraw 2000 Version 2 and Adobe Premiere Pro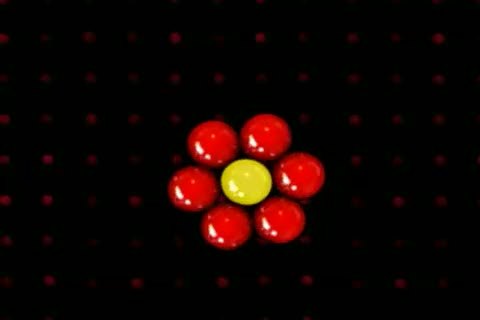 Magic ensues, indeed "flowers", as I "play with
my balls". The lighter coloured examples in
the .b(l)ackground. will soon reveal themselves
to be .STAGElights..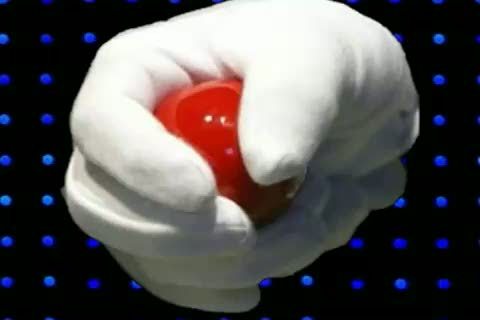 The gloved Snooker referee links (and,
perhaps, links) back (without cufflinks)
through "What hand ?" to Tiger Woods
and his earlier glove and potting.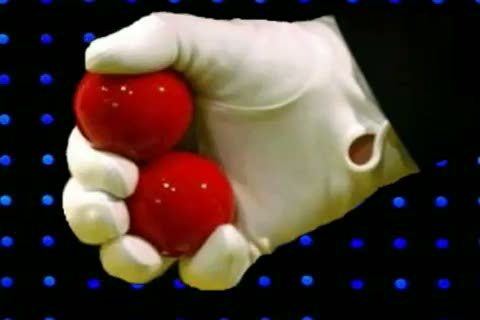 The colour conjuring continues...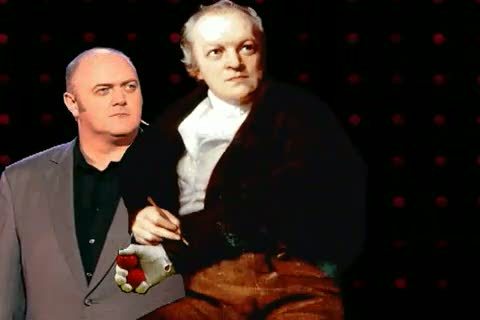 ...and we discover the snooker-.ball. .stagelights.
belong to .comedian. Dara O'Briain who has
borrowed Blake's face.

William, we see, ~ had a hand in everything ~ ...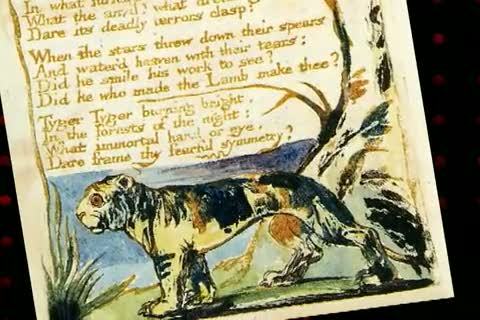 ...so we have to ~ hand it to him ~ and
show his original handiwork.
I thank him for the fun.

The .spoken audio . quotage is from a famous
80's .advertising campaign . that ukadverts
shared at YouTube --->

"Slam in the Lamb"

"Lamb-Like Wail" is an anagram of William Blake.
~ Modern Multimedia Takes On/Takes On "The Tyger" ~
~ and the last shall be first ~
Press PLAY to stream RECENT EWECHEWB YouTube Videos
~ EWECHEWB @ YOUTUBE ~
To SUBSCRIBE to my



~ EWECHEWB YouTube Channel ~
please click :[HERE]
'OME (PAGE) IS WHERE THE (')ART IS
'OME PAGE IS WHERE THE (')ART IS [HOME]
'OME PAGE IS WHERE THE (')ART IS [HOME]
~ # ~ # ~ # ~ # ~ # ~ # ~ # ~
[RETURN TO THE TOP OF THIS PAGE]
INDEX
SUBSCRIBE

FOLLOW

CONTACT
CONTENTS
SITE INDEX
SITE SEARCH
SITE NAVIGATION
MIXED DATES :
CONSOLIDATED CLIPS
PADDINGLESS PLAYLISTS
BLOGGIFICATIONS
COMMENTARY
OBSERVATIONS
BOOK & MUSIC CHARTS
TOP TOME TOPICS
TWITTER WITTERINGS
WORDS WORDS WORDS
DOPPELGÄNGERS
FAMOUS FACES
F(R)AME-LESS FACES
LOOKALIKES
MORPHS
PEOPLE
PORTRAITS
POSERS & POSEURS
EXPERIMENTS
LEARNING
SCREENCASTS
SILLY OLD THINGS
SOFTWARE DEMOS
WORKS IN PROGRESS
ORIGINAL READINGS
UNORIGINAL POEMS
UNORIGINAL STORIES
24 SEP 2009 :
PROTEST POST
IMAGE EDITING
SCREENCASTS
14 AUG 2009 :
CHILDREN'S POEM
ANIMAL ANIMATION
CRAZY TALK LIP SYNC
FACIAL ANIMATION
ORIGINAL POEM
SUBTITLED
TITLING (PREMIERE PRO)
VOICE ACTING
05 JUN 2009 :
POETIC POST CARD
ANIMAL ANIMATION
CRAZY TALK LIP SYNC
CUTOUT ANIMATION
FACIAL ANIMATION
SUBTITLED
TITLING (PREMIERE PRO)
VOICE ACTING
VOICE PROCESSING
1 OF MY FAVOURITES
30 NOV 2008 :
POETIC POST CARD
CRAZY TALK LIP SYNC
FACIAL ANIMATION
SUBTITLED
TITLING (PREMIERE PRO)
VOICE ACTING
10 AUG 2008 :
POETIC POST CARD
CRAZY TALK LIP SYNC
FACIAL ANIMATION
SUBTITLED
TITLING (PREMIERE PRO)
VOICE ACTING
04 MAY 2008:
COMPETITION ENTRY
AUDIO-EDITING
BRIEF FOR A BRIEF
ICLONE ANIMATION
ORIGINAL LYRICS
SONG & DANCE
SUBTITLED
TITLING (PREMIERE PRO)
VOICE ACTING
07 FEB 2008 :
PANTING PAINTING
CRAZY TALK LIP SYNC
FACIAL ANIMATION
MULTIPLE CHARACTERS
VOICE PROCESSING
SUBTITLED
TITLING (PREMIERE PRO)
18 JAN 2008 :
MORPHING MORPHINE
FACIAL ANIMATION
FANTAMORPH 1st GO
HISTORICAL HEADS
08 JAN 2008 :
SURPRISING SINGING
AUDIO EDITING
CRAZY TALK LIP SYNC
FACIAL ANIMATION
SUBTITLED
TITLING (PREMIERE PRO)
01 DEC 2007 :
COMPETITION ENTRY
BRIEF FOR A BRIEF
CRAZY TALK LIP SYNC
CUTOUT ANIMATION
FACIAL ANIMATION
ICLONE SPECIAL EFFECTS
ORIGINAL TOPICAL POEM
SUBTITLED
TITLING (BLUFFTITLER)
VOICE ACTING
VOICE PROCESSING
17 SEP 2007 :
STEREO MONOLOGUE
CRAZY TALK LIP SYNC
FACIAL ANIMATION
SUBTITLED
TITLING (PREMIERE PRO)
VOICE ACTING
12 JUN 2007 :
CLOTHES DESIGN
CUSTOM CONTENT
SOFTWARE DEMO
17 MAR 2007 :
iCLONE MUSIC VIDEO
CRAZY TALK LIP SYNC
FACIAL ANIMATION
3D FULL BODY ANIMATION
SONG & DANCE
SUBTITLED
TITLING (PREMIERE PRO)
02 MAR 2007 :
SOFTWARE DEMO
3D FULL BODY ANIMATION
18 OCT 2006 :
COMPETITION ENTRY
CRAZY TALK LIP SYNC
CUTOUT ANIMATION
FACIAL ANIMATION
2D FULL BODY ANIMATION
ICLONE SPECIAL EFFECTS
ORIGINAL LYRICS
SONG & DANCE
SUBTITLED
TITLING (PHOTODRAW)
VOICE ACTING
VOICE PROCESSING
12 AUG 2006 :
JUST FOR FUN
ONLY MY FAVOURITE
CRAZY TALK LIP SYNC
FACIAL ANIMATION
3D FULL BODY ANIMATION
ICLONE MUSIC VIDEO
SONG & DANCE
SUBTITLED
VOICE ACTING
VOICE PROCESSING
07 JUN 2006 :
VICTORIAN VERMINATOR
ANIMAL ANIMATION
CRAZY TALK LIP SYNC
FACIAL ANIMATION
3D FULL BODY ANIMATION
iCLONE MUSIC VIDEO
SONG AND DANCE
VOICE ACTING
23 APR 2006 :
GARDEN GUARDIAN
CRAZY TALK LIP SYNC
FACIAL ANIMATION
ORIGINAL LYRICS
SUBTITLED
VOICE ACTING
VOICE PROCESSING
18 FEB 2006 :
CRAZY TALK LIP SYNC
FACIAL ANIMATION
ORIGINAL POEM
SUBTITLED
VOICE ACTING
21 JAN 2006 :



CRAZY TALK LIP SYNC
FACIAL ANIMATION
3D FULL BODY ANIMATION
ORIGINAL LYRICS
SONG & DANCE
SUBTITLED
VOICE ACTING
VOICE PROCESSING
05 NOV 2005 :
ANIMAL ANIMATION
CRAZY TALK LIP SYNC
FACIAL ANIMATION
ORIGINAL LYRICS
SUBTITLED
VOICE ACTING
VOICE PROCESSING
13 JUN 2005 :
CUTOUT ANIMATION
FLASH MX ANIMATION
ORIGINAL LYRICS
SUBTITLED
TITLING (SWiSHMAX)
VOICE ACTING
VOICE PROCESSING
24 AUG 2004 :
CRAZY TALK LIP SYNC
FACIAL ANIMATION
ORIGINAL LYRICS
SUBTITLED
TITLING (PREMIERE PRO)
VOICE ACTING
12 JUL 2004 :
CUTOUT ANIMATION
FLASH MX ANIMATION
ORIGINAL POEM
VOICE ACTING
12 JAN 2004 :
CRAZY TALK LIP SYNC
FACIAL ANIMATION
ORIGINAL LYRICS
SUBTITLED
TITLING (PREMIERE PRO)
VOICE ACTING
05 JAN 2004 :
CRAZY TALK LIP SYNC
FACIAL ANIMATION
ORIGINAL POEM
SUBTITLED
TITLING (PREMIERE PRO)
VOICE ACTING
VOICE PROCESSING
10 DEC 2003 :
CUTOUT ANIMATION
FLASH MX ANIMATION
MISHEARD LYRICS
SUBTITLED
TITLING (SWiSHMAX)
06 NOV 2003 :
CUTOUT ANIMATION
FLASH MX ANIMATION
ORIGINAL LYRICS
SUBTITLED
TITLING (SWiSHMAX)
VOICE PROCESSING
04 MAY 1999:
GRAPHICS EDITING
ICLONE ANIMATION
ORIGINAL PARODY
VOICE ACTING
VOICE PROCESSING