~ Look Here to HEAR Here ~
This Site Features Streaming
Audiographs of HEXED TEXT.
~ Use FLASH Newsflash ! ~
~ How to Listen... ~
What are "AUDIOGRAPHS" ?
"Audiograph" is a term I have coined for
a sentence or paragraph of HEXED TEXT
that I have allowed myself to .read aloud.
(and add additional .music. and (sound)
.sound effects. to.
~ AudioFlash's Flash Audios ~
They were created with the superb FREE
.AudioFlash. program which generates the requisite
code to facilitate the .push-button. .streaming.
that is smoothly accessible to anyone who has
Adobe's Flash Player Plug-in installed on their system.
~ Flush Out Flash (Floods) ~
However (Adobe's acquisition deemed : .DOOMED.,
by both the fruitful (Apple) and the fruitless (Android)),
the MASSES have .MODERNISED and MOBILISED., freed
to flow where antediluvian Flash can no longer follow
but where << NEW SOUND SOLUTIONS >> will
(~) rule (not rue) the ".wav"-s (~).
~ Sound Solutions ~
These <Sound Solutions> include the first of the
"workarounds" I will be implementing, to try to achieve
.UNIVERSAL CROSS-PLATFORM COMPATABILITY.
for people who [CAN'T !] use the Adobe Flash Plug-in.
This is to provide access to .DUPLICATE AUDIO.
hosted at and streamed from YouTube.
~ Universal YouTube ~
These should be recognisable as (initially empty)
.BLACK RECTANGLES. that have to be "rolled over" to
reveal the standard set of .MEDIA PLAY BAR CONTROLS .
This is not an ELEGANT solution but this is not an ELEGANT website.
~ (") Listen, Listen (") ~
If you have the Flash Plug-in installed,
wherever you SEE the surrounding
"Listen, Listen" .graphical arrows.,

a set of
.THREE CONTROL BUTTONS.
should shortly be displayed
between them.
From left to right, these
.simply-symboled.circles.
let YOU
.PLAY., .PAUSE., or .STOP.
the .FLASH.-Based streaming
of .mp3 audio..
Pressing .STOP. returns
the file to its START.
For More HELP (with AUDIO)
...Hop, Skip, Jump or Scroll
...to the .Sonic Tonic. .of this site's Introduction/Induction...
...or Choose Fast Films First...
"Fast (") .Films (")" are CONSOLIDATED clips
presented in paddingless .Playlists. [HERE]
~ ...or Click : Quick Contents ~
Quick (Text-Only) Contents Click

[HERE]

~ Drop By "DropBox" ~
DropBox provides a GENEROUS AMOUNT
of FREE ONLINE STORAGE SPACE which
is capable of hosting the .multimedia.
files generated by .AudioFlash..
To read more about the superb service's
further (back-up) benefits please click [HERE].
~ Introduction/Induction ~
HEAR HERE (PLEASE PRESS PLAY)
(CLICK BLACK BAR TO REVEAL AUDIO CONTROLS)
(FLASH-USERS WILL SEE PURPLE BUTTONS)



Jokey, Jerky, Fleeting Greetings,
Humour Tumours, Lyrical Miracles,
Sonic Tonic, Scribbles, Scrobbles,
Viral Spirals, Poems, Paeans,
Puns & Pens, Hexed Text, Tech' Text,
Hyper-Hyperlinks, Wordplay, Worldpay,
Lingo Bingo, Silliness, Willingness,
Advertising Improvising Energising
Sumjuan Stewpeed's Online
<------[ LANGWICH SANDUAGE ]------>
of Rhyme without Reason,
Pop Culture, Digital Art, Music, Books,
Multimedia, Insight, Creativity Software.
~ Keyword Stuffing ~
Was that *CHUBB*y enough to count as
*Key*word Stuffing ?
~ "There's no place like Home(page)" ~
Click [Your Heels] Together
3 Times 2 Get Back 2 Kansas :
.....or [DON'T !] but [STAY !] 'n' [PLAY !]
~ HYPER Hyperlinks ~

This is a place,
This is a place,
This is a palace,
of HYPER
.......... hyperlinks.
None of the films lasts less than 30 seconds so
[STOP RUNNIN' OFF !]
~ A Bolt from the Blue ~
A Usain ~ Bolt from the Blue ~ Travels
VASTLY FASTLY
to Blow the Olympic Competition Away

World Record-Breaking Usain Bolt Who Will NOT "Stop Runnin' Off"
~ (Eye)Droppers in ~
(Eye)Droppers in
(that's YOU !) :
WHERE (in the World) are YOU ?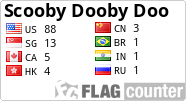 Scooby Dooby Doo - THERE are YOU !

...a <rash dash>'ll give you weals on
the wheels on your (unhealing) heels.
~ I (and Eye) Can SEE You ! ~
[STOP DOZIN' OFF !]

Yes, I know this
<<doesn't LOOK>> like
a website...
...and "Yes, I know" if it
<<"dozin'" LOOK>> like
a website, it
<<"dozin'" LOOK>> like
YOU'll be
~ .stick.in' around ~
(like a .log. (logged) until Yule or)
for much of a mooch...
~ Gag All the Giggles ~

Gag all the giggles and gather
another googly for Google.
~ The Google Googly ~

Ooo ! The irony of Google -
you have
-----> to be popular in Google <-----
<----- to be popular in Google ----->
~ Whatnot ~

What this is not is
"like a website",
what this is not is
a <not "like a website">
where clichés such as the phrase
-----------> "whatnot" <-----------
will not
escape entildarisation
~ a la ~ :
~ whatnot ~...
~ What Not ! ~

What this is NOT
is a corporate-sponsored digital magazine.
What this is NOT
is a templated-blog with a <chloroform
uniform> of ~ to die for ~ [CSS CMS]
(I'm still battling .blazing. HTM(.Hel.)L).
What this is NOT
is a captivating community portal full
of interesting interactivity. YOU can't
play with me whilst I'm playing by myself.
~ What Rot ! ~

What this is NOT NOT
is an ever-evolving, personal
electronic scrapbook.
What this is NOT NOT
is a record of some multimedia
oddments I have made.
What this is NOT NOT
is an .<idealised e.mail>,
HEAVY.........................
on.................................
graphical content,...........
............................LIGHT
..................................on
....................weightiness
(if not on.......................
,,,,,,,,,,,,, .....waiting times)
and (thus) slower to load
than many online destinations.
~ What Got ? ~
Quick (Text-Only) Contents Click

[HERE]

~ What's "New" (?) ~
~ "Work" in Progress ~

Glimpses of tests and experiments of some visual ideas I have for
my next animation - "Coming Soon" (or "Much Later (Maybe)").
~ Ewechewb @ YouTube ~
~ SEARCH (Don't Destroy) ~
~ Words, Words, Words ~
~ and the last shall be first ~
Press PLAY to stream RECENT EWECHEWB YouTube Videos
~ EWECHEWB @ YOUTUBE ~
To SUBSCRIBE to my



~ EWECHEWB YouTube Channel ~
please click :[HERE]
'OME (PAGE) IS WHERE THE (')ART IS
'OME PAGE IS WHERE THE (')ART IS [HOME]
'OME PAGE IS WHERE THE (')ART IS [HOME]
~ # ~ # ~ # ~ # ~ # ~ # ~ # ~
INDEX
SUBSCRIBE




CONTACT
CONTENTS
SITE INDEX
SITE SEARCH
SITE NAVIGATION
MIXED DATES :
CONSOLIDATED CLIPS
PADDINGLESS PLAYLISTS
BLOGGIFICATIONS
COMMENTARY
OBSERVATIONS
BOOK & MUSIC CHARTS
TOP TOME TOPICS
TWITTER WITTERINGS
WORDS WORDS WORDS
DOPPELGÄNGERS
FAMOUS FACES
F(R)AME-LESS FACES
LOOKALIKES
MORPHS
PEOPLE
PORTRAITS
POSERS & POSEURS
EXPERIMENTS
LEARNING
SCREENCASTS
SILLY OLD THINGS
SOFTWARE DEMOS
WORKS IN PROGRESS
ORIGINAL READINGS
UNORIGINAL POEMS
UNORIGINAL STORIES
24 SEP 2009 :
PROTEST POST
IMAGE EDITING
SCREENCASTS
14 AUG 2009 :
CHILDREN'S POEM
ANIMAL ANIMATION
CRAZY TALK LIP SYNC
FACIAL ANIMATION
ORIGINAL POEM
SUBTITLED
TITLING (PREMIERE PRO)
VOICE ACTING
05 JUN 2009 :
POETIC POST CARD
ANIMAL ANIMATION
CRAZY TALK LIP SYNC
CUTOUT ANIMATION
FACIAL ANIMATION
SUBTITLED
TITLING (PREMIERE PRO)
VOICE ACTING
VOICE PROCESSING
1 OF MY FAVOURITES
30 NOV 2008 :
POETIC POST CARD
CRAZY TALK LIP SYNC
FACIAL ANIMATION
SUBTITLED
TITLING (PREMIERE PRO)
VOICE ACTING
10 AUG 2008 :
POETIC POST CARD
CRAZY TALK LIP SYNC
FACIAL ANIMATION
SUBTITLED
TITLING (PREMIERE PRO)
VOICE ACTING
04 MAY 2008:
COMPETITION ENTRY
AUDIO-EDITING
BRIEF FOR A BRIEF
ICLONE ANIMATION
ORIGINAL LYRICS
SONG & DANCE
SUBTITLED
TITLING (PREMIERE PRO)
VOICE ACTING
07 FEB 2008 :
PANTING PAINTING
CRAZY TALK LIP SYNC
FACIAL ANIMATION
MULTIPLE CHARACTERS
VOICE PROCESSING
SUBTITLED
TITLING (PREMIERE PRO)
18 JAN 2008 :
MORPHING MORPHINE
FACIAL ANIMATION
FANTAMORPH 1st GO
HISTORICAL HEADS
08 JAN 2008 :
SURPRISING SINGING
AUDIO EDITING
CRAZY TALK LIP SYNC
FACIAL ANIMATION
SUBTITLED
TITLING (PREMIERE PRO)
01 DEC 2007 :
COMPETITION ENTRY
BRIEF FOR A BRIEF
CRAZY TALK LIP SYNC
CUTOUT ANIMATION
FACIAL ANIMATION
ICLONE SPECIAL EFFECTS
ORIGINAL TOPICAL POEM
SUBTITLED
TITLING (BLUFFTITLER)
VOICE ACTING
VOICE PROCESSING
17 SEP 2007 :
STEREO MONOLOGUE
CRAZY TALK LIP SYNC
FACIAL ANIMATION
SUBTITLED
TITLING (PREMIERE PRO)
VOICE ACTING
12 JUN 2007 :
CLOTHES DESIGN
CUSTOM CONTENT
SOFTWARE DEMO
17 MAR 2007 :
iCLONE MUSIC VIDEO
CRAZY TALK LIP SYNC
FACIAL ANIMATION
3D FULL BODY ANIMATION
SONG & DANCE
SUBTITLED
TITLING (PREMIERE PRO)
02 MAR 2007 :
SOFTWARE DEMO
3D FULL BODY ANIMATION
18 OCT 2006 :
COMPETITION ENTRY
CRAZY TALK LIP SYNC
CUTOUT ANIMATION
FACIAL ANIMATION
2D FULL BODY ANIMATION
ICLONE SPECIAL EFFECTS
ORIGINAL LYRICS
SONG & DANCE
SUBTITLED
TITLING (PHOTODRAW)
VOICE ACTING
VOICE PROCESSING
12 AUG 2006 :
JUST FOR FUN
ONLY MY FAVOURITE
CRAZY TALK LIP SYNC
FACIAL ANIMATION
3D FULL BODY ANIMATION
ICLONE MUSIC VIDEO
SONG & DANCE
SUBTITLED
VOICE ACTING
VOICE PROCESSING
07 JUN 2006 :
VICTORIAN VERMINATOR
ANIMAL ANIMATION
CRAZY TALK LIP SYNC
FACIAL ANIMATION
3D FULL BODY ANIMATION
iCLONE MUSIC VIDEO
SONG AND DANCE
VOICE ACTING
23 APR 2006 :
GARDEN GUARDIAN
CRAZY TALK LIP SYNC
FACIAL ANIMATION
ORIGINAL LYRICS
SUBTITLED
VOICE ACTING
VOICE PROCESSING
18 FEB 2006 :
CRAZY TALK LIP SYNC
FACIAL ANIMATION
ORIGINAL POEM
SUBTITLED
VOICE ACTING
21 JAN 2006 :



CRAZY TALK LIP SYNC
FACIAL ANIMATION
3D FULL BODY ANIMATION
ORIGINAL LYRICS
SONG & DANCE
SUBTITLED
VOICE ACTING
VOICE PROCESSING
05 NOV 2005 :
ANIMAL ANIMATION
CRAZY TALK LIP SYNC
FACIAL ANIMATION
ORIGINAL LYRICS
SUBTITLED
VOICE ACTING
VOICE PROCESSING
13 JUN 2005 :
CUTOUT ANIMATION
FLASH MX ANIMATION
ORIGINAL LYRICS
SUBTITLED
TITLING (SWiSHMAX)
VOICE ACTING
VOICE PROCESSING
24 AUG 2004 :
CRAZY TALK LIP SYNC
FACIAL ANIMATION
ORIGINAL LYRICS
SUBTITLED
TITLING (PREMIERE PRO)
VOICE ACTING
12 JUL 2004 :
CUTOUT ANIMATION
FLASH MX ANIMATION
ORIGINAL POEM
VOICE ACTING
12 JAN 2004 :
CRAZY TALK LIP SYNC
FACIAL ANIMATION
ORIGINAL LYRICS
SUBTITLED
TITLING (PREMIERE PRO)
VOICE ACTING
05 JAN 2004 :
CRAZY TALK LIP SYNC
FACIAL ANIMATION
ORIGINAL POEM
SUBTITLED
TITLING (PREMIERE PRO)
VOICE ACTING
VOICE PROCESSING
10 DEC 2003 :
CUTOUT ANIMATION
FLASH MX ANIMATION
MISHEARD LYRICS
SUBTITLED
TITLING (SWiSHMAX)
06 NOV 2003 :
CUTOUT ANIMATION
FLASH MX ANIMATION
ORIGINAL LYRICS
SUBTITLED
TITLING (SWiSHMAX)
VOICE PROCESSING
04 MAY 1999:
GRAPHICS EDITING
ICLONE ANIMATION
ORIGINAL PARODY
VOICE ACTING
VOICE PROCESSING